Sweet Sweat Waist Trimmer Belt
About Sweet Sweat Waist Trainer:
If you are looking for a waist trimmer that can effectively help you to lose weight, then UG Clothes' unique sweet sweat waist trainer for Women is the right choice for you.
Our waist trainer belts will help you eliminate excess fat on the waist and make your waist more slender and beautiful. Our product is made from high-quality materials with exquisite workmanship that gives you long-lasting outcomes and faster fat reduction.
Waist trimmer sweat belt is the best and most painless method for weight loss. It is a magical waist trimmer that will provide you with a perfectly shaped figure. It will provide you with an effective result on the waist and abdomen.
Waist Trimmer Belt Images: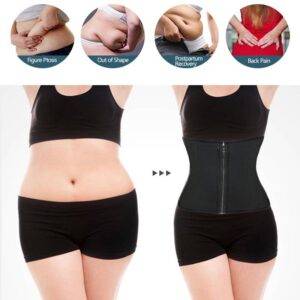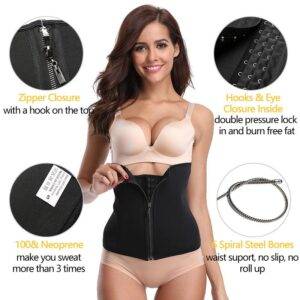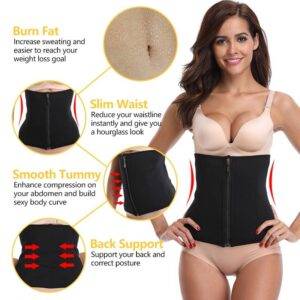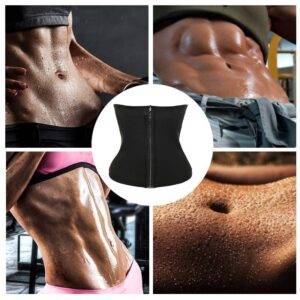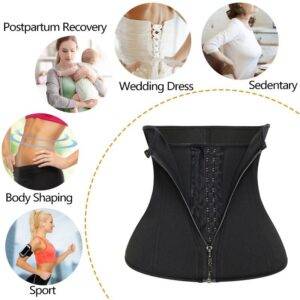 Sweet Sweat Waist Trimmer Size Guide:

FAQ:
Q1: Can you wash sweet sweat waist trimmer?
Ans: Yes
Q2: How to wash sweet sweat waist trimmer?
Ans: The process of washing your sweet sweat waist trimmer is simple and easy. Just wipe down your waist trimmer after exercise with a dry towel and rinse the inside of the trimmer using warm water and soap. Please don't use washing machines or dryers for washing waist trimmers.
Q3: Can I wash my sweet sweat band?
Ans: Yes
Q4: Sweet sweat waist trimmer reviews?
Ans: We have average 4.5  stars 175+ positive reviews from the satisfied customers. Click on reviews to read what our customer says about our sweet sweat waist trimmer.
{
"@context": "https://schema.org",
"@type": "FAQPage",
"mainEntity": [{
"@type": "Question",
"name": "Can you wash sweet sweat waist trimmer?",
"acceptedAnswer": {
"@type": "Answer",
"text": "Yes"
}
},{
"@type": "Question",
"name": "How to wash sweet sweat waist trimmer?",
"acceptedAnswer": {
"@type": "Answer",
"text": "The process of washing your sweet sweat waist trimmer is simple and easy. Just wipe down your waist trimmer after exercise with a dry towel and rinse the inside of the trimmer using warm water and soap. Please don't use washing machines or dryers for washing waist trimmers."
}
},{
"@type": "Question",
"name": "Can I wash my sweet sweat band?",
"acceptedAnswer": {
"@type": "Answer",
"text": "Yes"
}
},{
"@type": "Question",
"name": "Sweet sweat waist trimmer reviews?",
"acceptedAnswer": {
"@type": "Answer",
"text": "We have average 4.5 stars 175+ positive reviews from the satisfied customers. Click on reviews to read what our customer says about our sweet sweat waist trimmer."
}
}]
}